Join Dr Sandie Cornish cover eight sessions over sixteen weeks to develop an accurate foundational knowledge of the Catholic Social Justice tradition. The course contributes to the formation of governors, leaders, staff and volunteers so that you have the capacity to draw on core concepts and key teachings of Catholic Social Teaching to respond authentically to different issues and events.
Staff and volunteers of dioceses and catholic organisations, especially those with responsibilities engaging the social dimension of the mission of the Church; teachers; executives and other mission leaders; board members and trustees of Catholic organisations.
Flexible learning delivered online through BBI's Blackboard learning platform
Commences 15 August 2022
8 fortnightly sessions (16 weeks) – Consisting of Pre-Readings and Live Zoom sessions
Live zoom sessions are recorded to view anytime
The core concepts of Catholic social Teaching.
The Biblical basis of the Catholic social justice tradition.
Catholic Social Teaching positions on a range of issues and themes, for example, integral ecology and sustainable development, the preferential option for the poor, peace and non-violence, first nations, displaced peoples, work and technology, disability.
Approaches to drawing on Catholic Social Teaching.
A spirituality of Social Justice.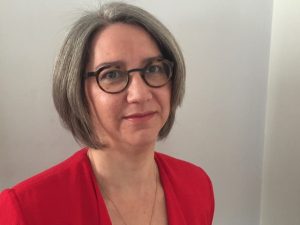 Dr Sandie Cornish

Sandie is a scholar in the field of Catholic Social Teaching. She works in the Office for Social Justice of the Catholic Bishops Conference and in private practice as a consultant. She is a sessional academic. Sandie is a co-author of the research report Woman and Man: One in Christ Jesus, and co-editor of Still Listening to the Spirit. Her other research interests include migration theology, Ignatian spirituality, and a community engagement approach to practical theology.