"Women: Icons of Christ"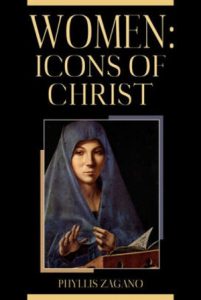 ---
Join Zoom Meeting
https://bbi-catholic-edu-au.zoom.us/j/81718114979?pwd=dXJiYjJCWVpIK3dPZk15RmdvQ2J1QT09
Meeting ID: 817 1811 4979
Passcode: 123456
Dial by your location
+1 929 205 6099 US (New York)
Dr Phyllis Zagano in conversation with Mary Coloe PBVM
The question, "Who can be an icon of Christ?" underlies the discussion. There seems to be a simple answer. We know the revelation of Scripture that all Christians are equally human, all Christians are part of the Body of Christ. Yet, the Catholic Church both really and symbolically excludes half its members.
Women cannot be ordained to the renewed diaconate, even though the most complete Church histories demonstrate genuine precedent. Why? The reduction of all the arguments, supported by the manipulation of history, is that women cannot image Christ. Phyllis Zagano presents cogent arguments supported by history to refute arguments against restoring women to the ordained diaconate.
About the Author
Dr Phyllis Zagano
is senior research associate-in-residence and adjunct professor of religion at Hofstra University, Hempstead, NY.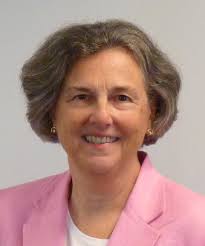 Facilitated by Associate Professor Mary Coloe
---
For registration enquiries, please contact:
Ms Belinda Srour – Marketing & Events Manager
T: 02 9030 8638 or E: bsrour@bbi.catholic.edu.au