Governance within the Catholic Church with Fr Brian Lucas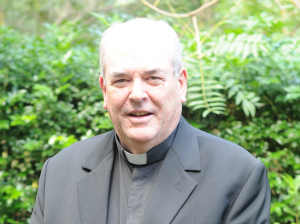 Your invited to Join Fr Brian Lucas (National Director of Catholic Mission Australia) who will be hosting a workshop that is designed to unpack relevant provisions and to explore issues and challenges that emerge between the application of secular governance principles and implementation of the provisions of the Code.
There are special features different from Corporate Governance, whether corporate or not for profit. These relate to the legislation within the Code of Canon Law and governance by individuals rather than boards. Various corporate and organisational structures within the Catholic.
Event details 
Date: 18 November 2021
Time: 11am-3pm
Session 1        11.00am-12.45pm
Short Break   12.45pm-1.15pm
Session 2        1.15pm-3.00pm
Cost: $50pp (plus GST)
Delivered via Zoom (Link will be provided on the 17 November 2021)
Please click the registration link below to secure your spot using a credit card, if you require an invoice created, please contact finance@bbi.catholic.edu.au
If you have any further enquiries, please contact
Belinda Srour
Events and Marketing Manager
Ph: 02 9847 0030
e: bsrour@bbi.catholic.edu.au