Login details not working
---
Step 1
Click on the 'Forgot Your Password?' link
---
Navigate to bbi.blackboard.com and locate the log in box.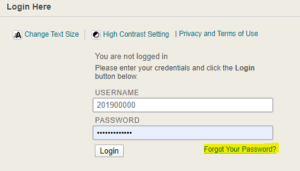 ---
Step 2
Enter your details
---
Enter your First Name and Last Name as well as your Username.
Then Click 'Submit'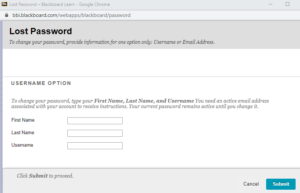 [If you receive a message "my email is not linked to my username" check that you enrolled with the first and last name you are using eg. Perhaps you enrolled with your maiden name or you enrolled with your first and middle name as your first name.]
---
You will get a message that an email has been sent to you with the link to change your password.
Click on the link within the body of the email you received.

---
Step 4
Set your new password
---
You will see the following screen. Enter your new password twice.
Then Click 'Submit'.

Back