Director


BA (Hons), DPhil, DTheol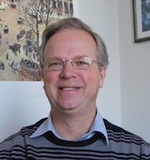 Robert Gascoigne is an Emeritus Professor of the School of Theology of Australian Catholic University. 
He is a past president of the Australian Catholic Theological Association and was Australian representative on the Asian regional committee of the Catholic Theological Ethics in the World Church network (2012 – 2018).
He is the author of a number of publications on Christian faith and contemporary society including The Public Forum and Christian Ethics (Cambridge University Press, 2001) and The Church and Secularity: Two Stories of Liberal Society (Georgetown University Press, 2009).
He was head of the national School of Theology at ACU (2008-2010) and head of theology on the Sydney campuses for a number of terms.