---
Interested in exploring your adult faith?
As an online and modern education provider, we believe that quality education in the 21st century no longer requires traditional classrooms. Our online delivery ensures modern flexible learning and allows students to strive in stress free environments in order to focus on their faith journey.
Online. Anywhere. Anytime.
BBI-TAITE recognises that adult faith resources should not be limited to metropolitan areas. As a result, by being an online provider, our offerings are available for rural locations across Australia.
---
Industry Recognised Awards and Courses
As an online provider, the biggest concern is the legitimacy and use case of online awards and courses. BBI-TAITE recognised this in 2016 and since has become accredited as a Higher Education Provider (HEP) by the Tertiary Education Quality Standards Agency (TEQSA). This enables BBI-TAITE to confer higher education degrees which are recognised and bench marked with universities, colleges and other tertiary institutions throughout the country.
Study Now, Pay Later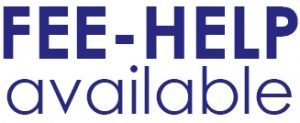 As a nationally recognised education provider, students can apply for a FEE-HELP loan to pay for all or part of their tuition fees. This allows you to study now and pay later.