BBI-TAITE's library, known as the Bishop David L. Walker Library, provides accessible information resources to those who thirst to know more about their Catholic faith and life.
IMPORTANT: In response to the COVID-19 Level 2 restrictions announced on 24th March, the BBI-TAITE physical library will be closed from midnight 25th March until further notice. Online library access is still available.
The library has an excellent academic collection relating to subjects such as Christian Theology and Ethics, Biblical Studies, Christian Spirituality, Philosophy, Church History, and Interfaith Dialogue. The collection also includes a range of books and audio visual resources in the subject of Catholic faith and life to support individuals, catechists, pastoral workers and the wider Christian community.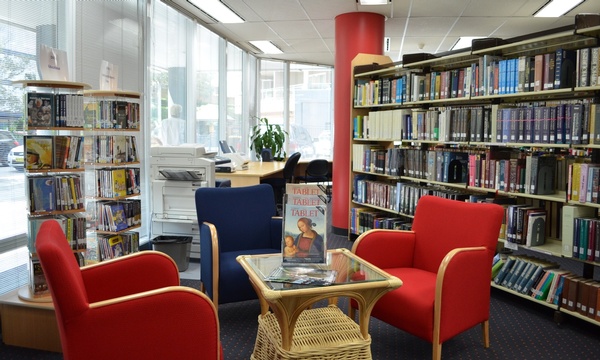 Contact Us
If you have any queries about the library, please contact us by:
Phone: 02 9847 0566
E-mail: library@bbi.catholic.edu.au
Fax: 02 9847 0031
Opening Hours
Monday to Friday: 8.30am – 4.30pm
Location
Ground level
Caroline Chisholm Centre
Building 2, 423 Pennant Hills Road
(Enter via City View road)
Pennant Hills, NSW 2120