How to access a Group Discussion Board in Blackboard
---
Step 1
Click on Tutorial Discussion Board/s   
---
Locate Tutorial Discussion Board/s (or Discussion Forum) in the Unit Menu on the left hand side of the screen (under Assessment).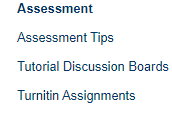 ---
Step 2
Click on your Group name
---
The group that you are part of will be displayed. For example, this could be 'Online Group', 'Face to Face Group' or 'Group 1' etc. If no group appears, please contact bbitechsupport@bbi.catholic.edu.au.
Click on the group name.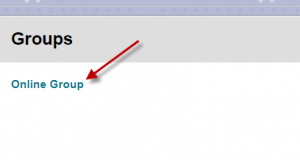 ---
Step 3
Click on Group Discussion Board
---
You will see a list of the members of the group. Under this click on 'Group Discussion Board'.

---
Step 4
Click on Discussion Board name
---
Click on the name of the discussion board eg. 'Assessment Item One – Group Tutorial Discussion Board 1′:

---
Step 5
See the instructions for 'Navigating, Posting and Engaging in a Discussion Forum'
---
Continue as normal for creating threads or replying to threads in discussion boards.

Back