New Academic Dean Links Theology to Everyday Challenges in the Modern World
17 January 2018
BBI–The Australian Institute of Theological Education is proud to announce the appointment of the internationally respected expert in religious education and theology, Dr Brendan Hyde as its new Academic Dean.
Dr Hyde is well known for his wide body of published research in the field and has been a Senior Lecturer in RE both at BBI–TAITE and at the Australian Catholic University. He has also lectured overseas, holding the prestigious position of Fellow of the Centre for the Theology of Childhood in Denver, USA.
The CEO and Principal of BBI–TAITE, Dr Gerard Goldman said the appointment of Dr Hyde would greatly enhance the teaching and research led by the national higher education provider.
"Dr Hyde understands first-hand the dynamic nature of higher education given he has worked in the sector in senior academic leadership and management roles for many years", Dr Goldman said.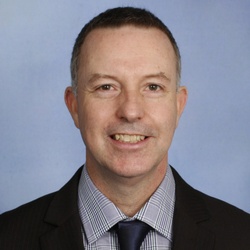 Dr Hyde said he felt honoured to take up the position.
"BBI–TAITE really stands out in higher education as an institution that understands the challenges facing busy professionals who are time-poor, by offering all its awards and courses online. I am very much looking forward to building upon its success as a centre of excellence, equipping its graduates with the skills to link their postgraduate studies in theology to the everyday challenges faced in the modern world", Dr Hyde explained, "this is at the heart of 'Theology Connected'."
Dr Brendan Hyde will take up his new role at the start of Trimester 1 which commences on Monday 26 February.
Back