Vatican II: The Big Council
$24.95 (incl GST)
Guest Speaker: Fr Stephen Bevans SVD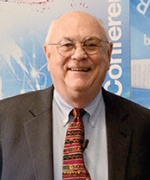 Fr Bevans is an internationally acclaimed scholar, author and Professorof Mission and Culture at the Catholic Theological Union, Chicago. He received the Licentiate in theology from the Pontifical Gregorian University in Rome and the PhD in theology from the University of Notre Dame, USA.
---
Vatican II: The Big Council seminar was presented by Fr Stephen Bevans SVD as a half-day public lecture in Sydney, now available on DVD. Duration is approximately four hours.
This DVD set consists of three sessions (50 minutes each) providing an overview of the Second Vatican Council: the history of the development of the documents and the theology contained in
the documents.
DVD 1
The first session focuses on general introductory questions and suggests four themes that run throughout the Council.
DVD 2 & DVD 3
The second and third sessions focus on two of the four major Council documents or "constitutions," linking up the themes in these texts with the other Council texts. In this way, all the major themes of the Council are covered.
Download the Vatican II: The Big Council DVD Order Form here
---
Postage: $3.00 anywhere in Australia
For international mailing costs or bulk orders, please contact BBI: +61 2 9847 0030 or bbi@bbi.catholic.edu.au
Back