Vale Fr Peter Neville-Tributes paid to veteran faith educator
31 January 2018
The founder of BBI–The Australian Institute of Theological Education, Emeritus Bishop David Walker has paid tribute to Fr Peter Neville, a veteran priest who played a pivotal role in the establishment of the Catholic Correspondence Centre in Sydney; an early forerunner of BBI–The Australian Institute of Theological Education.
80 year old Fr Neville died following a road accident in Cecil Hills on 28 January, 2018.
Ordained in 1962, Fr Neville made a remarkable contribution to parish life across the Archdiocese of Sydney, serving in nine different parishes over five decades.
In 1969, he worked jointly with then Fr David Walker and Fr Neil Brown to establish the Catholic Correspondence Centre (CCC) to make serious theological study and reflection more available to lay people in the light of the teaching of the Second Vatican Council. Ten years later the CCC was renamed the Centre for Christian Spirituality in Randwick and in 2003 the Centre gifted its programs to the Diocese of Broken Bay.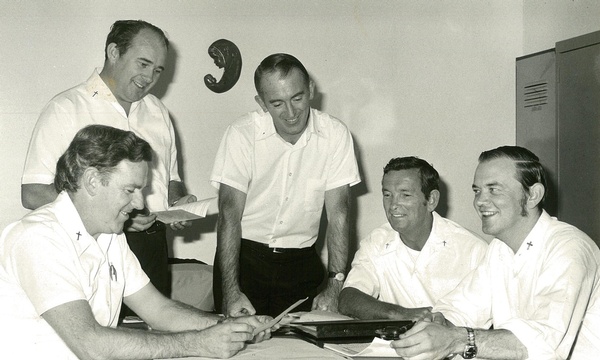 (Fr Peter Neville is pictured in the middle of this photo alongside the staff at the Catholic Correspondence Centre, including then Fr David Walker on the far left of the photo)
In 2016, the then Broken Bay Institute became accredited by the Australian Government as a Higher Education Provider (HEP) and its name was officially changed to BBI–The Australian Institute of Theological Education (BBI-TAITE).
Emeritus Bishop Walker said Fr Peter Neville played a central role in the long history of BBI–TAITE.
"He was very much an ideas man who had a passionate commitment to faith education and saw this as part of his dedicated service to the Gospel", Bishop Walker explained.
"At the time it was established, the Catholic Correspondence Centre offered a unique faith education program unavailable anywhere else in Sydney and Fr Neville worked hard to help make that vision a reality", he added.
Fr Neville's legacy lives on in in the Walker-Brown-Neville award which is presented annually to a BBI-TAITE student for outstanding academic performance. The award is a lasting reminder of the contribution made by the three founders of the Catholic Correspondence Centre: Emeritus Bishop David Walker; Fr Neil Brown and Fr Peter Neville.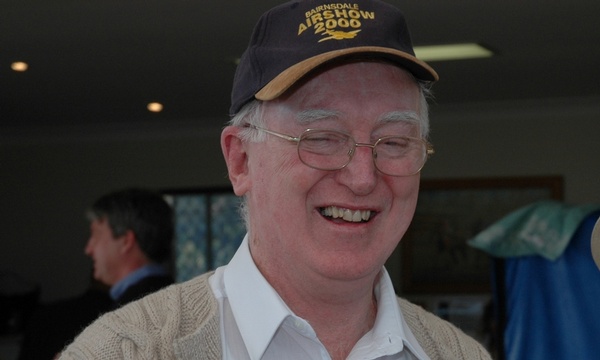 ?
The Principal & CEO of BBI-TAITE, Dr Gerard Goldman said Fr Neville's legacy also lives on in the faith education programs still popular in the Institute today.
"Through the Catholic Correspondence Courses, students across Australia can continue to access faith education who may not have had the opportunity any other way", Dr Goldman explained.
"And for students with access to the internet, they can also access short online courses through Adult Faith Online", he added."We have been very fortunate to see this rich tradition continue at BBI-TAITE over many years and important to acknowledge that next year we will mark 50 years since the Catholic Correspondence Centre was established".
Back